Welcome Reception hosted by the Municipality of Bergen
Wednesday 18 September, 18.00-19.00 hrs.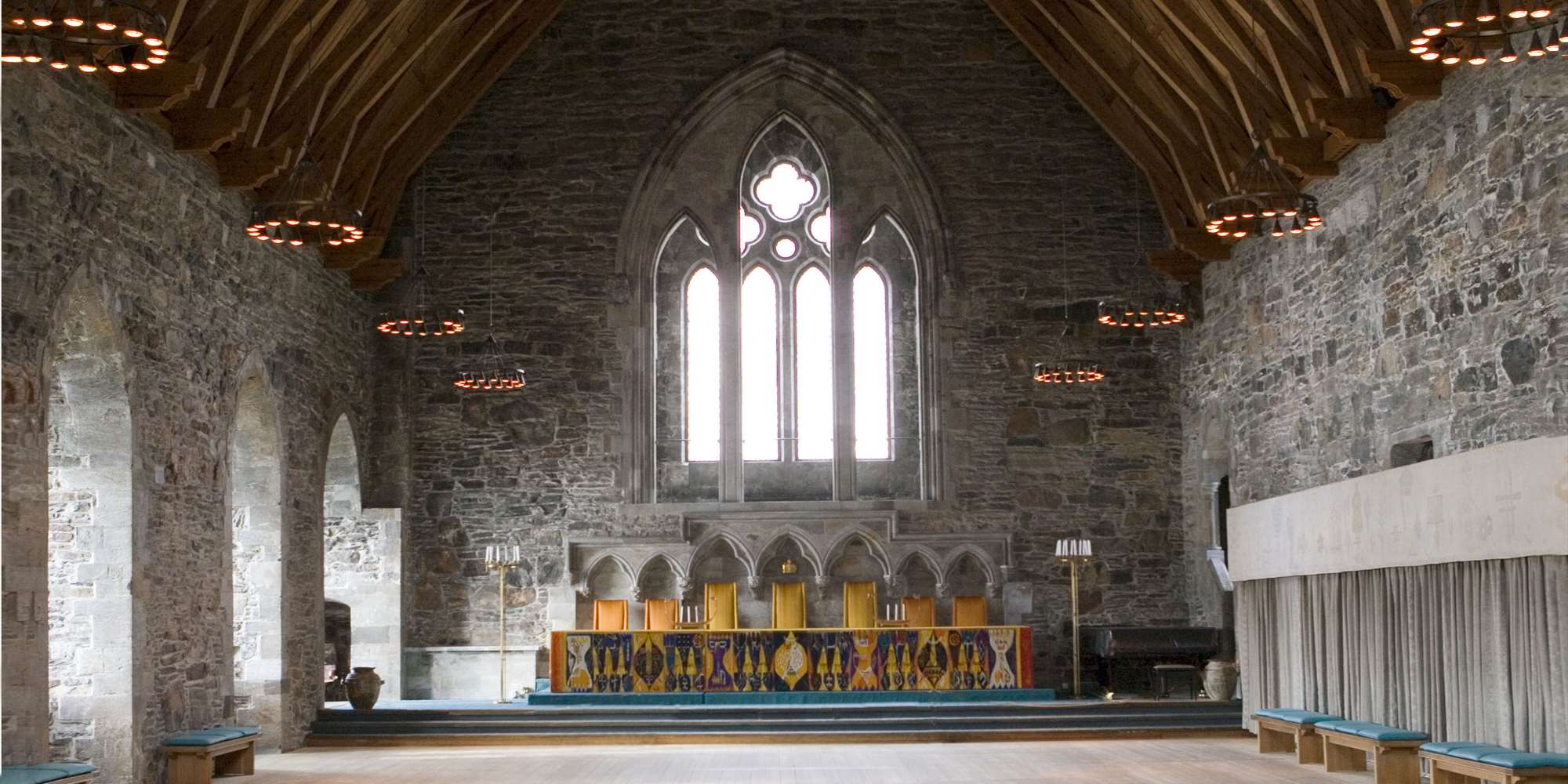 © visitBergen.com
The Municipality of Bergen will host a Welcome Reception in the stunning Håkonshalle in the city centre of Bergen (Bryggen area).
Håkon's Hall was built between 1247 and 1261 by Håkon Håkonsson. It was the largest and most imposing building of the royal residency in the 13th-century when Bergen was the political centre of Norway. Håkon´s Hall was built by King Håkon Håkonsson between 1247 and 1261 as a royal residence and feasting hall. The hall lost its role as the king's seat when the royal family moved out of the country in the late Middle Ages. It served later as storeroom, and was eventually turned into an ammunition store for the Bergenhus fortress. In 1944 during World War II the building was dangerously close to a collapse, when the Dutch ammunition ship the Voorbode exploded while at anchor in the harbour directly below. Only the walls where left standing. In the 1950s the Hall was fully restored.
Transportation from / to the conference venue will be provided. Departure at approx. 17.00 hrs.
Free of charge. Maximum 350 participants; registration is compulsory. Tickets will be allocated at a first come, first served basis.
Conference Dinner: Seafood at the Fjords (including boat trip)
Friday, 20 September
The Conference Dinner will be held in one of Norway's best seafood restaurants, Cornelius, located on a small island in one of Bergen's fjords.
First you will enjoy a relaxing and comfortable boat trip offering you spectacular views on Bergen's 7 mountains and its fjords dotted with skerries (small islands). Feel the breeze on the upper deck or watch the scenery pass by from your seat in the lower deck lounge.
After 25 minutes we will arrive at Cornelius where you will be welcomed on the jetty by the restaurants' staff and the charismatic owner and local celebrity, Oyster Dundee. After a Welcome Drink you will enjoy exquisite seafood prepared using innovative culinary techniques and with a genuine passion for seafood. Of course some vegetarian options will be available.